3 Reviews
This was so yummy! I doubled the recipe of the sauce except used 1 tsp oregano but used only 3 chicken breasts. Put on top of brown rice and served with a garden salad. Thanks for sharing!
This was a lovely dish! I made a big batch of pepper jelly last year and was looking for recipes other then over cream cheese when I came across this one. The chicken was tender, the glaze was absolutely divine! I served it with parmesan polenta, sauteed mushrooms and cherry tomatoes. This is a keeper! Thank you, WiGal for helping me use up my pepper jelly!.

Delicious!! I loved the sauce and onions. Perfect directions and such a wonderful outcome. I absolutely loved the hot pepper jelly with the chicken. I might omit the oregano next time, as a personal preference. Thank you for a fabulous recipe!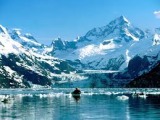 Chicken Breasts Glazed With Hot Pepper Jelly