Chicken Breast With Honey-Balsamic Glaze
Josh1920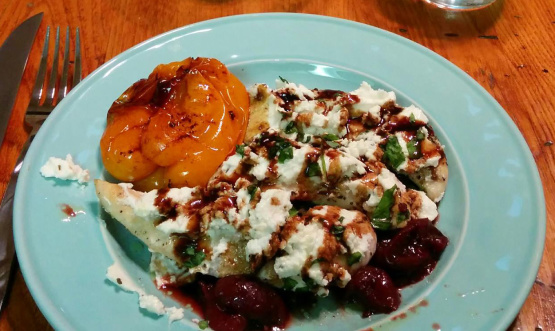 4 pts from WW 2004 Annual Recipes for Success

I'm joining the crowd of folks who thought this was a great tasting, easy and quick to prepare recipe. I followed one reviewer's suggestion and sliced the chicken breasts into strips prior to cooking and then tossed them back into the reduced honey/balsamic glaze for maximum effect of the tasty glaze. I made extra glaze so we'd have some to drizzle over the aromatic rice. Thanks for the inspiration I needed for tonight's dinner!
Combine first 3 ingredients; sprinkle over both sides of chicken.
Heat oil in a large nonstick skillet over medium-high heat. Add chicken; cook 7 to 8 minutes on each side or until chicken is done.
Transfer chicken to a platter; keep warm. Reduce heat to medium-low; add vinegar and honey to pan. Simmer 1 minute or until glaze thickens; stir constantly. Pour glaze over chicken.