Annacia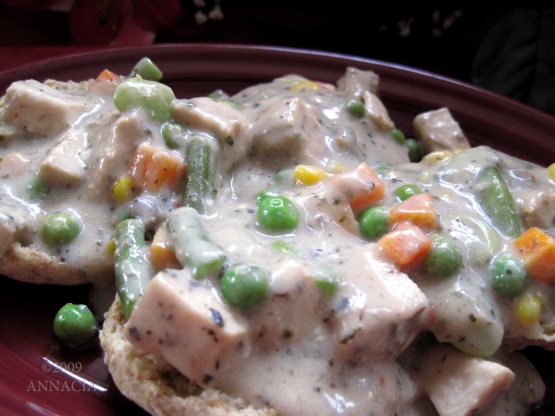 Buttermilk Bisciuts topped with chicken and vegetables. A quick making recipe.

Made as directed but had to use just frozen peas seeing how I didn't have a mixed vegetables. A quick way of doing chicken pot pie but easier and quicker. Made for Football Pool 2012.
Preheat oven, and bake biscuits according to directions on package.
Spray a nonstick skillet with cooking spray and heat over medium high.
Cook the chicken and garlic for 5 minutes.
Mix in the vegetables, chicken broth, water, pepper, and soup, and cook for 5 minutes stirring frequently.
Separate the biscuits in half, and set halves on plates and top with chicken mixture.