Chicken Biriyani Beggars Pouches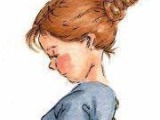 This is my attempt at an entry for the RSC6 contest! I think I have come up with something that is not only visually a knockout, but delicious as well. I hope you will give it a try!
Directions
Mix the cayenne powder, coriander powder and tumeric powder, set aside
In a clean food processor grind the medium onion, garlic and ginger to a paste
Dry the chicken well and chop finely, but do not grind ( a couple of pulses in the food processor will do fine
Heat the oil or ghee in a pan and fry the onion slices to golden and set aside
Do the same to the cashew nuts and raisins and set aside
Add the ground paste and dry spice mix to the pan and cook for 3 to 4 minutes, then add the chopped chicken
Cook the chicken in the spice paste for a few minutes, turning it over a few times with a spoon, until it is no longer pink
Add the green chilies, garam masala, whole cardamom, yoghurt, coriander leaves and salt to taste
Let the chicken simmer in the sauce until the chicken is cooked and the sauce thickens
Remove from heat and let cool
Cut the phyllo sheets in half, so you have 32 squares
cover the phyllo with plastic wrap and a damp towel while working so it does not dry out
Place one sheet of phyllo on your work surface
Brush with a little melted butter, especially the edges
Place a second sheet on top in the opposite direction to make a cross, brushing this sheet with melted butter as well
Place two more sheets in the same manner (criss crossing and brushing with butter) on top of the previous sheets of phyllo (you will have 4 layers, criss crossing each other
Divide chicken mixture into 8 and place 1/8th of mixture into center of one of the layers of phyllo
Sprinkle 1/8th of the cashews and raisins on top
Loosen the sheets of phyllo with a flat metal spatula or knife and using your fingers, carefully lift and gather the phyllo (as if making a pouch) encasing the chicken in a bundle with a loose flowing frilly top
Pinch the gather together and hold for 5 seconds
This will hold the package closed
Place each purse on a lightly greased baking sheet and repeat with remaining chicken and phyllo
Refrigerate until ready to bake (this can be made in advance up to this point)
When placing the chicken on the sheet pans, leave enough space between the bundles to that they will become crispy on the sides when baked
Preheat oven to 375*F
Place the pans with the beggars purses on them into the preheated oven and bake for 20 minutes, until nicely crispy (do not overcook)
To serve place one beggars purse on a warm plate, with a dollop of creme fraiche on the side, sprinkling the chopped coriander on for a garnish
If you wanted, two of these purses could be served as a main course along with a spicy basamati pilaf
Reviews
Most Helpful
My family was pleasantly surprised at the flavor in these. The spices blended well & had a nice heat to it. I did use 2 seeded & diced jalapenos instead of the green chilies as that was what I had on hand. I would love to have seen the flourishes of the purses. I think that would be such a pretty serving idea! I chose to roll these up similar to a burrito or eggroll as I was storing half in the freezer for later. I think phyllo adds so much to a recipe, I just love the crispness it adds to fillings. I thought these were a nice use of contest ingredients and fairly easy to make. Great job!!

My Family, including kids 7 years to 14 loved the flavor of this dish. The recipe looks complicated, but is actually not hard at all. We put the extra meat and sauce over rice, which was also a very good way to enjoy the flavors of this recipe. Thank you for posting.