Prep 15 mins
Cook 25 mins

This is a great Weight Watcher recipe. 8 pts. per serving. I sometimes add a little diced bell pepper. You can use leftover taco meat, turkey (with cranberries!), whatever you have on hand. You are going to love these.
Directions
Preheat oven to 350.
Melt the cream cheese, margarine, salt, pepper, milk and onion either in the microwave for 15-20 seconds or in a small saucepan till melted.
Blend by hand.
Pour mixture over chicken and stir.
Divide chicken mixture into 4 sections.
Separate crescent roll dough into four rectangles and seal perforations.
Spoon 1/4 mixture into the center of each.
Pull opposite corners of dough to the center and seal.
Sprinkle each "baseball" with breadcrumbs.
Place on an ungreased cookie sheet.
Bake at 350 for 20-25 minutes.
Most Helpful
Holy Taco!!! These were sooooo good! We ate these up super fast, and everyone wanted more. Will make again and again and again...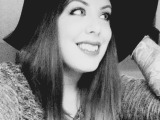 This has become one of my husbands favorites and he isn't even dieting :) I typically omit the margarine and the breadcrumbs. I like to spice up the flavor by adding in different ingredients like diced green chiles or canned chipotles. I have also added in diced squash to get more veggies in.

I can typically make 8 baseballs which are great as leftovers.

The difficult thing is eating only one of these.
Delicious way to use up leftover Thanksgiving turkey. I added 2 T. of minced celery to mine. Mine made 6. I had to open another roll of crescent rolls. Very good!