Chicken & Bacon Club (21 Day Wonder Diet: Day 19)
Sara 76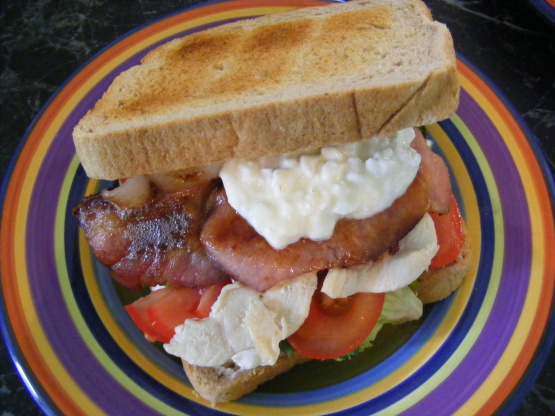 This is Day 19: Lunch, on the 21 Day Wonder Diet. this is totally delicious, and soooo does NOT taste like diet food!!! This lunch is to be followed by an afternoon snack of 1 small apple.
Spray chicken with olive oil, heat medium frying pan, cook chcken. Cover chicken; stand 5 minutes, then slice thinly.
Cook bacon in same pan until crisp.
Divide half the cheese between two toast slices; top with rocket, tomato, chicken, bacon, remaining cheese, and toast.