Chicken, Bacon and Spinach Salad
Prep 15 mins
Cook 15 mins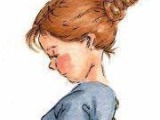 My husband think's he has died and gone to heaven with all the tasty morsels I have been serving up during this contest. I think this salad is a perfect combination of sweet and savoury with an appealing crunch! Quick easy and impressive.
Directions
Brush the chicken breasts with a little oil and cook in a hot pan for 5 minutes on each side, until the chicken is cooked through, without overcooking
Remove the chicken and set aside
Cook the bacon until crisp in the same pan
slice the chicken into thin strips and roughly chop the bacon
Toss together the chicken, bacon, spinach, sprouts, red pepper, raisins, cashews, red onion and noodles
Whisk the dressing ingredients in a small saucepan and warm gently to dissolve honey
Drizzle the dressing over the salad and serve
Most Helpful
I can't believe how much my husband liked this salad, especially when it was our only dish last night! We substituted olive oil, real bacon bits, craisins, and slivered almonds; omitted bean sprouts. The dressing gave a nice flavor to the salad but was almost nonexistent. I will double the dressing ingredients next time. I will be using this recipe again!
My husband and I really enjoyed this salad. I left out the bean sprouts (because the store didn't have any) and the raisins. I think that craisins would be good in the place of raisins if you aren't a raisin fan. I used extra garlic in the dressing because we love garlic. We will definately have this again!!
I prepared this for lunch today & it was a good choice. I would say the suggested 6 serving size is for very small side salads. I found it made 2 very generous meal size salads. The salad is very filling & the ingredients were a creative blend. I especially liked adding the crunch of the cashews & chinese noodles. I do think the dressing amount needs to be increased or doubled to cover all of the salad. I left the table & prepared more. It seemed the chinese noodles were absorbing it faster than I could dress the salad. Other than that, I was very happy with this selection. The combo of ingredients works well together. Thanks chef!!