Chicken Artichoke & Rice Casserole
moxie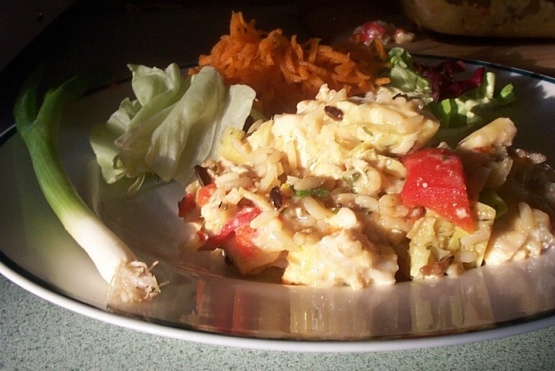 I adopted this recipe from Recipezaar in August 2006. I haven't tried the recipe, but I hope to very soon. Here is what the original poster said about this recipe: "Nice version of chicken and rice. If you're like me, I love artichokes but don't know what to do with them. I really like them in this dish."
Prepare rice mix according to package directions.
Mix together rice mixture, bell pepper, artichokes, chicken and green onion and spoon into 9 x 9 square pan.
In separate bowl, mix together gravy, sour cream and shredded cheese.
Pour gravy mixture over rice/chicken mixture.
Bake for about 25 minutes at 350.