Chicken-Artichoke Pasta With Rosemary
2Bleu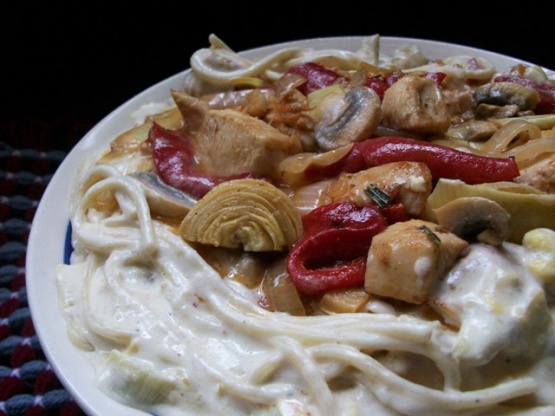 I've been making this recipe for years. I don't even remember where I got it from but it's become a favorite of family and friends. The preparation takes a bit of time because there is a lot of chopping, but once thats done it goes together quite quickly. The recipe calls for the packaged refrigerated fresh fettuccine, but I've substituted dry pasta on occasion and it is still delicious. All it needs to make it a deliciious meal is a side salad and garlic bread.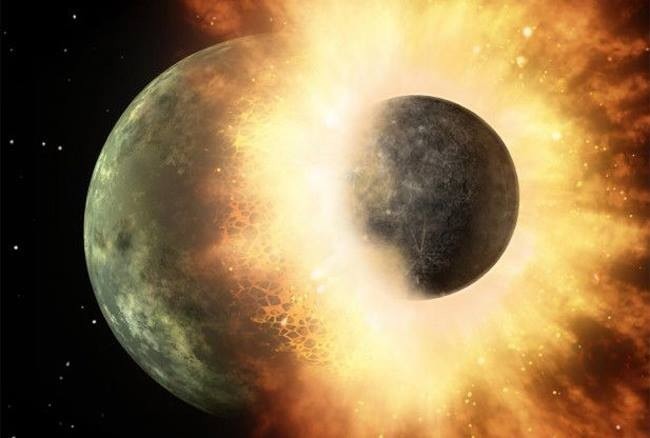 Top Review by 2Bleu
This is a lovely pasta dish. I made this as directed, but substituted roasted red bell peppers for the tomatoes and added some crushed red pepper flakes to the sauce. This dish has lots of wonderful fresh ingredients and it's recommended that you have them prepped and ready to go as this dish comes together rather quickly. I also saved on the clean-up. When the chicken was done, I put it into the pot that the pasta was cooked in (I just wiped it with a clean dishtowel first). Then when the veggies were done, I placed it in with the chicken and gave a quick toss to blend. When the sauce was done, I added the pasta and half the chicken/veggie mixture and gently mixed to coat. I then poured that into the bowl that was keeping the pasta warm, and topped it with the remaining chicken/veggie mix for a wonderful presentation. I served this with some garlic bread. We enjoyed the uniqueness of using artichokes which gave it great flavor. Thanks for sharing!
Sprinkle chicken evenly with salt and pepper. Melt 1 tablespoon butter in Dutch oven over medium-high heat; add chicken, and cook 5 minutes or until lightly browned. Removed chicken with a slotted spoon and set aside.
Add onion, garlic, tomatoes, mushrooms, artichoke hearts and rosemary to Dutch oven; saute 10 minutes or until vegetables are tender. Drain and remove from Dutch oven.
Add remaining 1 tablespoon butter, wine and cream cheese to Dutch oven. Reduce heat to low, stir until cream cheese is completely melted, then gradually whisk in nonfat milk. Add chicken, vegetables, cooked fettuccine and Parmesan cheese, tossing gently.