Chicken Appetizer in Phyllo Cups
gmkloost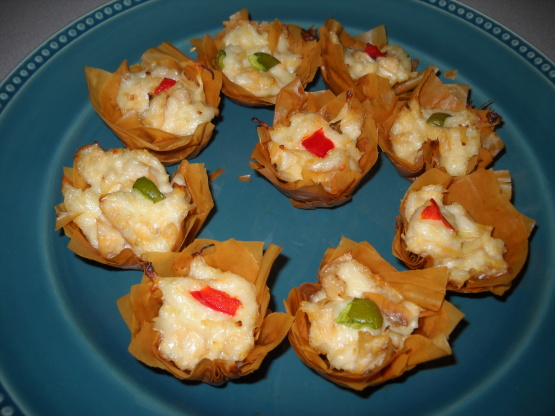 A co-worker of my husband's recently brought this to a dinner party at our house. It was so delicious, I could have had it for the meal. I was delighted to find out how easy it was to make as well.
Combine all ingredients except phyllo shells. Spoon into shells. Bake 5 minutes at 350 degrees.
Note: You can change the type of meat and cheese: crab and swiss cheese, cooked sausage and cheddar cheese.