Chicken and Yoghurt Curry
Ingy1171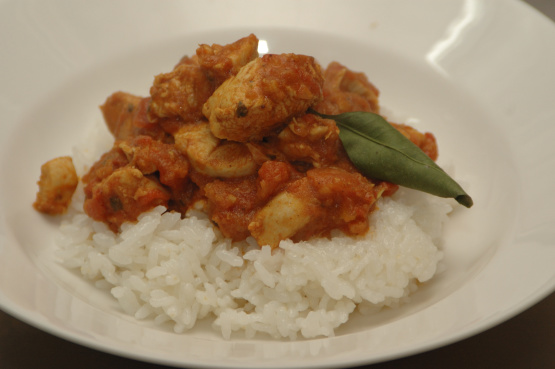 A tasty Northern Indian Curry - not too hot, and easy to prepare--extra chili or hot sambal can be added by the individual--if they are hot heads!!
I only had chicken breast meat to use, but it worked fine (kept a close eye so the chicken didn't overcook). We LOVED the flavor of this curry and will be making this recipe regularly. Thank you, Joyful, for a great recipe.
Place onion, ginger, crushed garlic and fresh coriander in blender. Blend as smooth as possible adding a small amount of water if necessary.
Heat oil in large pan and fry the blended mixture on low heat for 2-3 minutes. Add turmeric, Garam Masala, salt and chili, fry for a further minute.
Stir in yoghurt and tomato; simmer for 5 minutes. Add chicken, turning to coat. Simmer gently for 40 minutes. Thicken if necessary.
Serve with rice, and accompaniments.