Chicken and Stuffing Casserole
VickyJ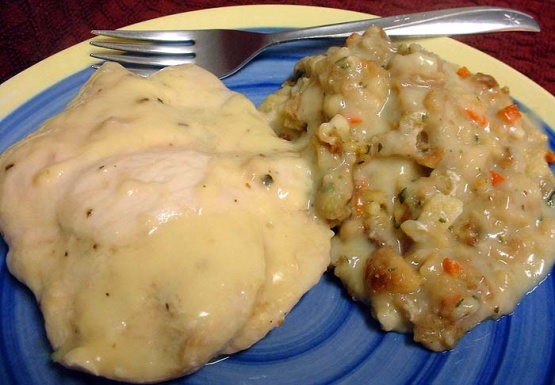 Really yummy but very filling.

Great casserole! I prepared the stuffing with chicken broth instead of water and added a layer of garlic mashed potatoes between the stuffing and chicken. Although this recipe is very good with the cream of chicken soup, I will try it again using the same amount of chicken gravy. Thanks for sharing!
Bake chicken at 350 for 1-1 1/2 hours.
Cook dressing and spread in bollom of 13x9 inch pan.
Dice cooked chicken then spread over dressing.
Thin soup with milk and pour over chicken and dressing.
Bake at 350 for 30 minute.