Chicken and Spinach Enchiladas
These are excellent enchiladas. Yes, there really is spinach in them! They are very rich and very filling, you will be stuffed. My husband and I got them from my sister-in-law. My husband raved about them and then told me there was spinach in them and wanted me to try them. I told him he was crazy. Well I tried them and they are so good, and I don't even like spinach and he doesn't either. You have to try these!!! You will love them!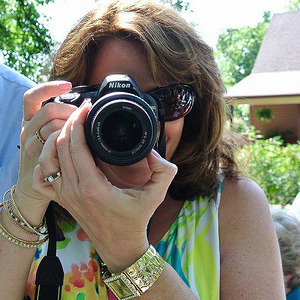 Delicious! I broiled my chicken breast and then shredded them. I found it easiest to mix the filling by using my hands (with food gloves on). It helped disperse the cream cheese better than mixing with a wooden spoon. I didn't feel like mixing up taco seasoning so I used 1 1/2 Tbls. of Mrs. Dash's Fiesta Lime seasoning. I accidentally only bought one can of enchilada sauce but it didn't seem to matter. Everyone loved them. I served them with black beans. Will make again. Thanks!
16

ounces sour cream

8

ounces cream cheese (you can use 1/3 less fat, it still taste great)

10

ounces frozen chopped spinach, thawed and patted dry (you will use lots of paper towels to get all the water off of them)

4

boneless chicken breasts (or you could use 1 whole chicken, deboned)
1 1⁄4 ounces taco seasoning (or 1-2 tablesppons of homemade taco seasoing which is what I use)

2

(10 ounce) cans enchilada sauce
shredded cheese (fiesta blend or your choice)
Boil chicken or bake in oven until fully cooked. Then shred.
Drain spinach and use paper towels to towel dry.
Mix sour cream, cream cheese, taco seasoning, spinach and chicken.
Lay tortillas flat and fill with mixture. Fold and roll. Put all enchiladas in 9 X 13 pan. Cover with enchilada sauce.
Bake at 350 for 20-30 minutes. Pull out of oven, top with cheese. Put pan back in oven until cheese is melted.
Enjoy! ** Remember these are very filling!