Chicken and Spaghetti Casserole
Meekocu2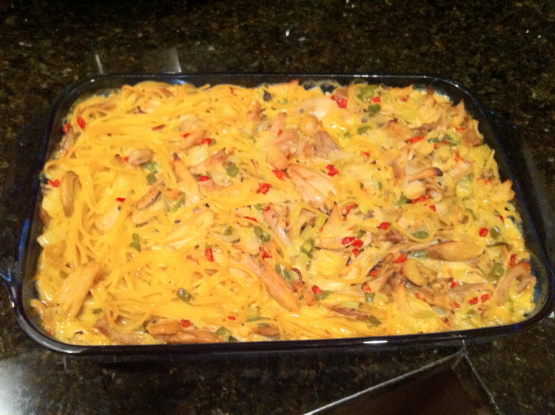 Comfort food at it's best. Excellent with cooked turkey too!
Saute vegetables (onion, celery, bell pepper, and garlic) in butter until tender.
Add soup, pimentos, mushrooms, chicken, cheese, garlic salt, worcestershire sauce, pepper, and spaghetti.
Mix well.
Place in a 13X9 (sprayed with Pam) pan.
Bake at 350° for 30 minutes.