Chicken and Rice Casserole
diner524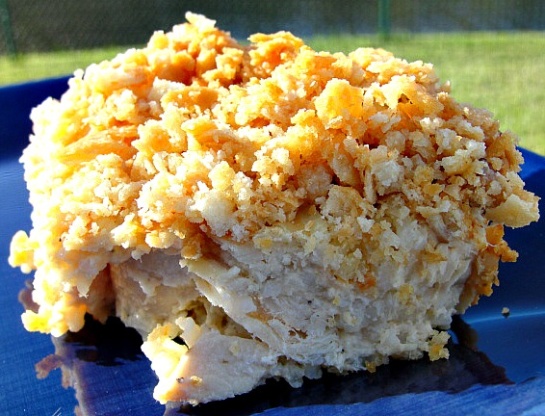 Everyone needs a good chicken and rice recipe, and this is a tasty one.

Loved this casserole. This is just the flavor that I have been looking for. May add broccoli but was wonderful as is.
Preheat the oven to 350 degrees.
Spray a 9 x 13 inch baking pan with non-stick spray.
Mixed all the ingredients together except crackers and butter.
Spread into the pan.
Bake uncovered, for 30-45 minutes until bubbling.
Remove and add the cracker topping and dollop with butter, and bake another 10 minutes or until the crumbs brown.
Let casserole sit for a few minutes to settle before serving.