Prep 10 mins
Cook 1 hr 5 mins
This is a recipe I had marked to try from my TOH Homemakers School Magazine. I love recipes that use French's French Fried Onions, so if you don't wouldn't recommend this to try. I like that is a one pan meal and looks so tasty.
Directions
Preheat oven to 375 degrees.
In a 13 X 9 inches baking dish, combine soup, water, rice, mushrooms, 2/3 cup french fried onions and 2 teaspoons worcestershire sauce. Arrange chicken on top of rice mixture. Brush chicken with remaining worcestershire sauce; sprinkle with paprika and thyme. Bake at 375 degrees, uncovered, for 1 hour or until chicken is no longer pink in center. Top with remaining onions and bake additional 3 minutes or until onions are golden.
Reviews
Most Helpful
Pure comfort food and going directly into my 'best of the best'. Delicious!! I could eat the whole pan of rice and mushrooms myself!! Thank you!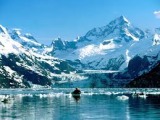 Simply delicious. Even DH gave this all 5 fingers with a grin! Everything needed I had on hand except the French fried onions and the local store had those. We're already well into losing summer up here in the north and it's been wet and gray for days so this lovely dish was a warming comfort last evening as well as delicious. Made for Culinary Quest 2014.

I've prepared a lot of chicken and rice dishes, and this is one of the very best. The addition of the mushrooms and French fried onions contributes a lot of wonderful flavor that is lost in other versions of this dish. It was so yummy. I'm so glad I made it. Thanks, diner524. Made for 2014 Culinary Quest (Pacific Northwest).