lets.eat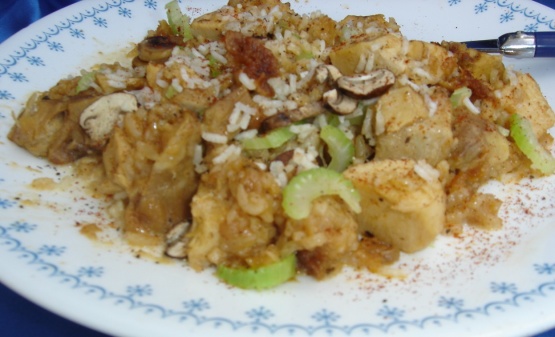 This is one of those dishes that you might find making over and over again. There is so much you can add to this and it still taste great.

Top Review by GBPman
This was so good. And easy to make. The only thing I did different was to use more soup.
In a large skillet heat oil and margarine.
Add chicken and onion cook and stir until chicken is lightly browned and onions are tender.
Stir in remaining ingredients.
Transfer to a greased 1-1/2 quart casserole dish.
Bake at 370°F for 1 hour or until rice is tender.