Food.com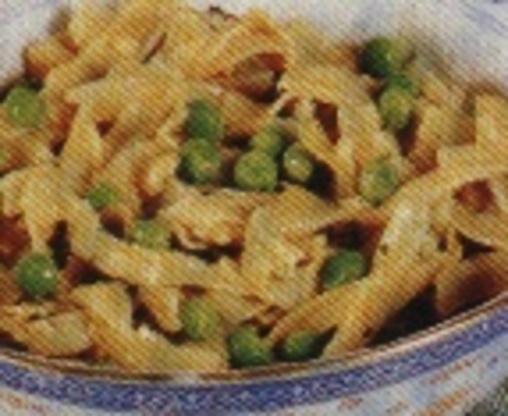 I found this recipe in a magazine known as 'Young Times'. It is suggested as a superb healthy recipe by Chef Sanjeev Kapoor, a very famous Indian chef.

This was scrumptious! I found this to be very easy to prepare and very quick - perfect for a last minute dinner. It looked lovely with the bright red pepper strips and the blend of flavors was just right. I chose to drizzle a little hot chili oil over my portion to give it some fire. I did decrease the amount of cooking oil in the recipe to just 1 Tbsp, which I thought was plenty. (Also, where the directions say to shred the pepper & chicken I thinly sliced them into strips.) This was delicious, thanks!
Shred chicken and apply salt and pepper to it.
Shred capsicum and carrot thinly.
Peel and crush garlic to a paste.
Heat oil in a non-stick pan and saute chicken till it browns.
Remove from pan.
In the same pan, saute capsicum and carrot on low heat for 5 minutes.
Add crushed garlic and saute for a minute.
Add chicken and chicken stock and cook till chicken is tender.
Meanwhile cook the pasta in boiling salted water until al dente.
Drain well and toss with chicken and pepper.
Season to taste and serve hot.