Heema P.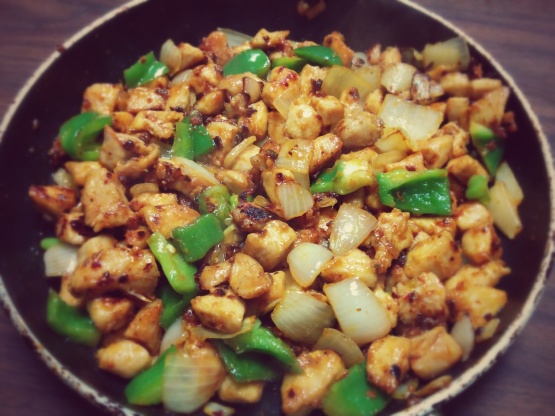 Chicken and Pepper stir fry

The recipe is hard to follow making the marinade it says to add soy sauce, cornstarch and eggs. Later it says add soy sauce and all ingredients to the wok. It also says to add water to the corn starch that you added in the marinade and it doesn't tell you how much water to add. Finally the picture shown looks dry.. Mine not so much. Please rewrite the directions to make sense
Cut the chicken into small size piece and mix with soy sauce, corn starch and beaten egg.Marinade it for at least 10 minutes.
Heat the wok or large pan. Put the vegetable oil and fry the chicken until it becomes golden.
Put the onion, garlic , green pepper, black pepper, red pepper, soy sauce, tomato ketchup and brown sugar in the wok or pan.
take corn starch and mix it with water and put in the pan.
Mix everything well, adjust salt and spice as per your taste then let it cook for 5 more minutes and it is ready!