gailanng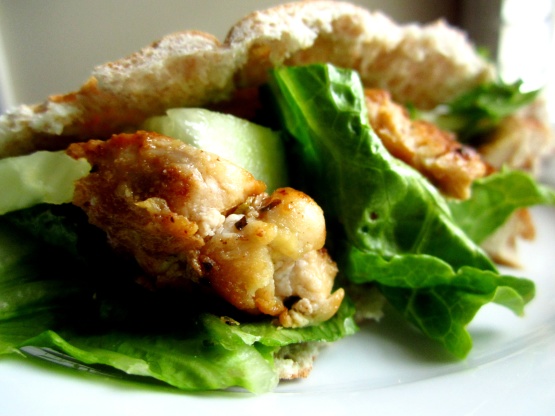 For a fast, healthy lunch or snack. From 'Fitness' magazine, September 2008. Prep time = cook time. NOTE: An additional ingredient could be some strips of yellow or red bell pepper, or sun-dried tomatoes.
Spread 1/2 tablespoon hummus over each tortilla.
Put the strips of chicken and cucumber on top; add the shredded lettuce.
Drizzle each wrap with 1 teaspoon chile oil or sweet chile sauce; season with salt and pepper.
Roll up tortillas and secure with a toothpick.
Serve.