Derf2440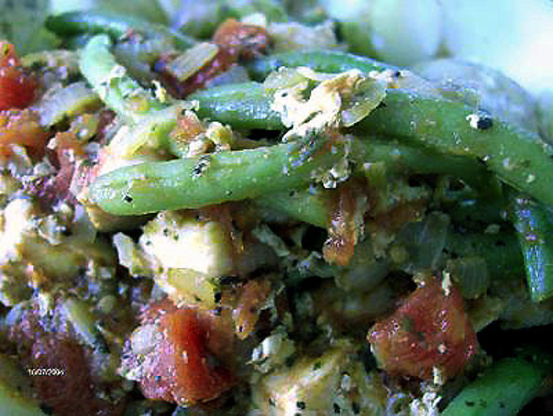 Found this recipe in a newspaper.It is quick and easy to make.

A very good dish. I found fresh green beans at our market and used them (1lb) in this. Added 2 more cloves garlic, and it was done in 20 minutes. Very flavorful. I really liked this, and will make it often. Especially when our garden has green beans ready to pick!
In a large pot brown chicken,onions and garlic.
When brown add both cans of green beans,chicken broth and stewed tomatoes and seasonings.
Stir to mix and bring to a boil.
Cover and simmer till chicken is cooked throughly (about 30 minutes).
Serve with rice.