Chicken and Creamy Spinach Crustless Quiche
David04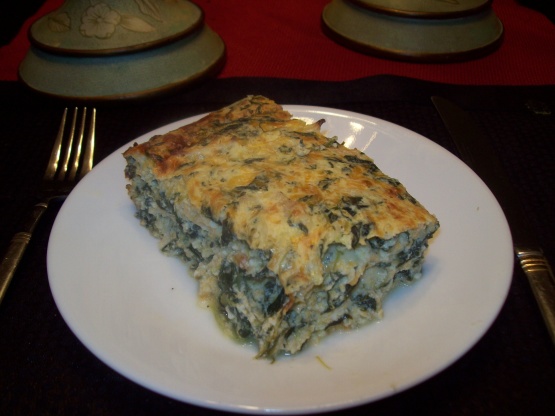 This is very good for a breakfast or lunch item. The combination of the chicken, cheese and spinach taste wonderful.
Squash spinach flat in paper towels to ensure it is completely dry.
Blend cheeses, sour cream, onion, and seasonings till smooth. Add in Large eggs, chicken, and spinach.
Pour into 9x9 casserole dish.
Bake at 375 degrees for 35 to 40 minute Allow to cool 15 minutes.