Chicken and Cashew Stir-Fry

Yumm, chicken and cashews for dinner. 30 mins or less start to finish.
Directions
Chop scallions, separating white and green parts.
Pat chicken dry, then cut into 3/4-inch pieces and toss with salt and pepper.
Heat a wok or 12-inch heavy skillet (not nonstick) over moderately high heat until a drop of water evaporates immediately.
Add oil, swirling to coat, then stir-fry chicken until golden in places and just cooked through, 4 to 5 minutes.
Transfer to a plate with a slotted spoon. Add bell pepper, garlic, ginger, red-pepper flakes, and scallion whites to wok and stir-fry until peppers are just tender, 5 to 6 minutes.
Stir together broth, soy sauce, cornstarch, and sugar, then stir into vegetables in wok. Reduce heat and simmer, stirring occasionally, until thickened, 1 to 2 minutes.
Stir in cashews, scallion greens, and chicken along with any juices accumulated on plate.
Reviews
Most Helpful
Totally delicious! Added green beans and used dried ginger in place of fresh. Accidentally overdid it on the cornstarch and therefore had less sauce, but still fantastic!
Excellent stirfry and also very easy to prepare. I prepped all of the ingredients beforehand, and then the actual cooking time was speedy quick. The sauce is plentiful and very tasty...just a hint of sweetness and spice. I might omit the sugar next time because I think the sauce would still be delicious. There is a lot of sauce so I recommend serving this strifry atop rice. Also, as a personal preference, I am going to halve the amount of ginger next time. Using chicken thighs kept the chicken nice and tender (doesn't have the tendency to dry out like chicken breasts). Thank you for a yummy, easy recipe! P.S. I had made some steamed broccoli as a side dish and decided to toss it into the stirfry. It was great!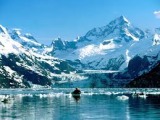 More like a 4 1/2. Easy and quick go-to meal on a busy night, and it's transformed into almost a new dish simply by changing the vegetables. I did find it to be just a tad too salty for my tastes, so using low-sodium soy is a good option here. <br/><br/>Unfortunately I didn't have any fresh ginger on hand when I made this, so I used powdered -- on step 5 when the ginger goes in with the vegetables, I also threw in 1/8 cup of water and partially covered the pan. The water rehydrated the ginger and steamed the vegetables at the same time, and it was great in a pinch. (Note: I steamed the veggies for only 3 minutes, and then I uncovered the pan.)<br/><br/>Great meal. Will definitely make again.