Chicken and Cashew Nut Curry
Copied this out of an old magazine while waiting at the Doctors,
Directions
Heat the butter and oil in a large frying pan and the chicken pieces.
Turn them to prevent them from sticking to the pan and brown the pieces well.
Transfer to a plate. Add onion, garlic and ginger to the pan with all the spices and allow to cook 3 - 4 minutes over a moderate heat until the pan smells wonderfully fragrant. Stir regularly.
Add the flour and cook a further minute. Stir in the chicken stock and bring to the boil.
Simmer 10 minutes.
Return the chicken to the pan and cook for about 30 - 35 minutes until the chicken is well cooked.
take two-thirds of the cashews and process them in a blender or food processor until finely chopped but not to a powder.
Add to the pan with the remaining whole cashews.
Season with salt and pepper.
If wished, finish with yoghurt and garnish with fresh coriander just before serving.
Serve over Basmati rice. Cheers, Doreen Doreen Randal, Wanganui.
New Zealand.
Reviews
Most Helpful
I thought this was excellent--very flavorful sauce, chicken moist and tender. But I really felt it was missing a touch of sweetness for contrast. I added a bit of sliced banana and think that that little addition really made this curry wonderful.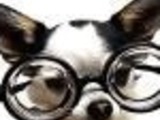 A splendid,easy meal with which to finish a freezing-cold Canadian winter evening. (I stirred in sour-cream just before serving.) Thank you Ms. Randal! Your doctor gives GREAT recipe!