3 Reviews
Made for DINING ON A DOLLAR, Feb.2013. This recipe was a lovely surprise -- real homey, savoury, comfort food! I was very uncertain about the instruction to bake cabbage with the chicken for 45 minutes -- wayyy too long for cabbage, I thought. But this chef got it all right. I followed the recipe exactly as it was put down, using perhaps a little more veggies. The only very slight difference (which cannot make a difference to the outcome) was that I used a can of whole cherry tomatoes in their sauce (all I had). For seasoning, I used a local "Grill and Braai Seasoning", as McCormick is not available here. Adding ketchup to canned tomatoes is a great idea -- it intensifies the flavour. Taking into account that the contest list of ingredients was quite a challenge to work with, this simple dish was a great success with us. I was careful with the mozzarella topping, as mine was the common supermarket type, not the soft buffalo mozz. I added black pepper, and only left it in the oven to start melting, and then removed it. Thank you for a lovely home-style dish full of flavour and goodness! And good luck!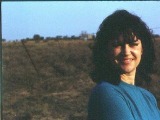 As a lover of casseroles this one made a suitable supper for me with plenty left over for another time. Chicken happens to be one of my favourite casserole foods but in this case I would have chicken breasts with a more suitable vegetable that makes up the majority of the meal.

This was a good, wholesome one-dish meal! I made it with a bit more of the vegetables and half the meat (personal preference). I also prepared it with a bit less salt and next time would leave off the cheese, or perhaps use Parmesan.
Chicken and Cabbage Casserole