Chicken and Broccoli Salad
Sageca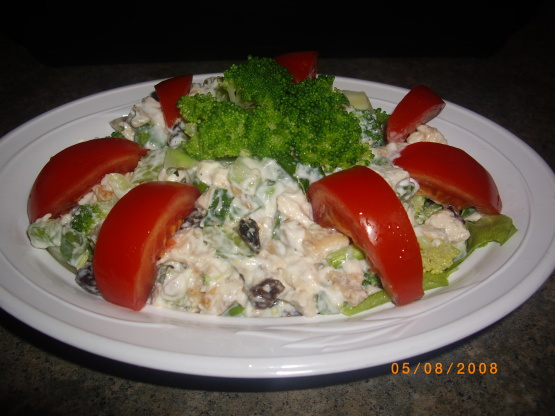 A lovely change for your chicken salad. If you have no broccoli experiment with you choice of cooked vegetable. Leave your vegetables on the crispy side for this salad.Cooking time is chilling time.
Whisk together Mayonnaise, Miracle Whip, sour cream and seasoning.
Fold in chicken, onions,celery, sunflower seeds and raisins.
Refrigerate 2 hours. Stir in broccoli.
Spoon into bowl that is lined with the chopped lettuce.
Decorate with tomato wedges.
Tip: Make sure your broccoli is left a bit cunchy(do not overcook).