Chicken and Broccoli Rice Casserole
Sageca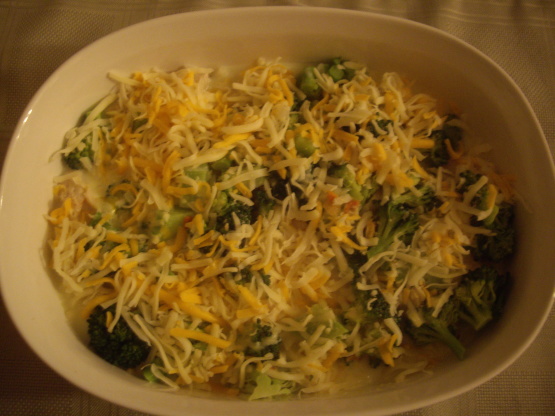 Top Review by lureal
I too was looking for this recipe! Four cups of rice proved too much for me because I love the light sauce and would like a little more for the rice. I think next time (which I'm adding this to my recipes for sure!) I might try just two cups of rice. The sauce is awesome. I boiled the chicken first and shred it. And will add even more curry. This is wonderful Sage. Thank you so Much!
Spoon rice in a casserole.
Add chopped chicken.
Add cooked broccoli.
Mix together soup,mayonnaise,milk and curry powder and 1/4 cup cheese.
Pour on casserole.
Sprinkle with remaining cheese.
Place in preheated 325°F oven and cook for 30 minutes.
Tip.
Save remaining soup for another use or double the ingredients and make this for 4.