Chicken and Black Bean Soup
Linky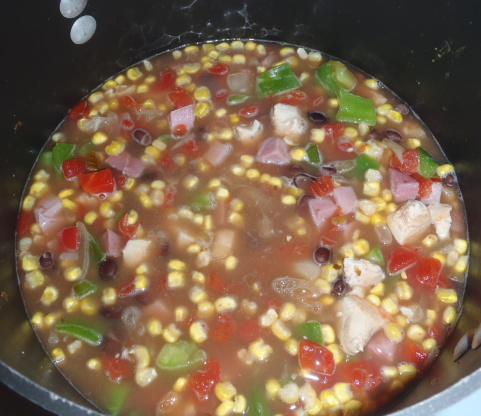 This is based loosely on Amanda Beth's amazing soup for the crockpot (recipe 96467).
Heat oil in large pot.
add diced chicken.
sprinkle cumin, garlic, pepper on top of chicken and stir until chicken is cooked through.
add onion and bell pepper, saute briefly.
add 1/2 can of diced tomato with chiles (I freeze the other half for another day), beans (drained), water, bullion and corn.
simmer for 20 minutes.