This is a fast & easy way to make chicken alfredo. I have change the amount of mozzarella based on the reviews.
Directions
Cook the pasta as directed on the package.
Meanwhile, melt butter over low heat in a saucepan. Add the garlic & cook until golden.
Pour in the cream & milk, stir until cream & butter no longer separate. Add the cheese & stir until it is melted.
Simmer the mixture on medium-low heat for about 10-15 minutes, stirring frequently. Do not allow mixture to boil.
Add grated parmesan then salt & pepper to taste. Pour the cheese mixture over the pasta & chicken. Serve immediately.
Reviews
Most Helpful
This is a nice main dish to prepare. I did try to reduce some of the fat by using half n half in place of the whipping cream. I sauteed the chicken in a skillet and used a garlic pepper seasoning. I found the amount of mozzarella to be a bit too much for this dish and next time would probably reduce that the next time I make it. Thanks for a great family meal. :) Made for 123 Hit Wonders
This is a very simple alfredo sauce to prepare. We used freshly grated cheeses but used only half the mozzarella called for. We used a Mrs. Dash type seasoning for the chicken and sauteed the pieces in olive oil before adding it to the sauce and pasta. Thanks for posting. :)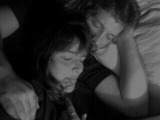 Made it for my family and it came out great.thanks !!