A turkish dish that is very popular and easy to prepare.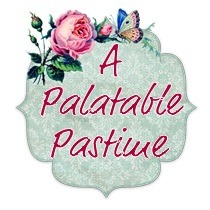 This is an interesting dish and the rice has so much flavor in it from the spices and the vegetables and olives. The chicken, however, was quite lacking in flavor, probably because it cooked without the spices and didn't have enough time to absorb the flavors of the dish. So, it was just like- plain chicken stuck in all this wonderful rice. I will be making this again, but I won't be adding the chicken to it, but merely using this as a wonderful rice side dish. It will get many raves for that. Thanks for posting!
4

lbs chicken, cut in 12 pieces

3

large tomatoes, peeled,seeded and chopped

2

onions, finely chopped

2

cloves garlic, minced

1

tablespoon coriander seed, ground
1⁄2 teaspoon saffron

4

tablespoons olive oil

1

bay leaf, crushed

2

bell peppers, finely diced

1

cup kalamata olive, pitted and dices

2

cups chicken broth, preferably homemade
salt and pepper, to taste
Tabasco sauce, to taste
1⁄2 teaspoon ground cumin
Remove the skin from chicken pieces.
Season chicken with salt and pepper.
Cook in oil.
Remove pieces as they brown.
They should be almost cooked at this point.
Add onions to the oil left in the pan and cook until soft.
Add garlic, bay leaf and ground coriander.
Stir in rice until well coated with the oil.
Add bell peppers and cook a few minutes.
Stir in tomatoes, cumin and saffron.
Return chicken pieces to pan.
Pour 2 cups boiling chicken stock.
Cover pan.
Turn down heat and simmer 10 minutes.
Add olives and continue simmering 10 to 15 minutes until rice is cooked.
Serve hot.