Brenda.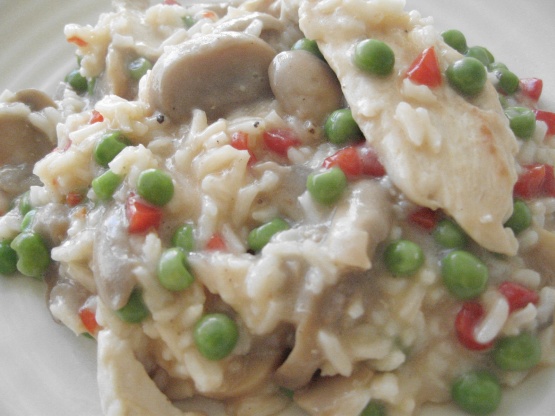 This is a family favourite. I usually bring it to all our pot lucks.

Somewhat bland and tasteless. Ended up throwing it out because no one would eat it.
Cook and stir chicken in hot butter in large skillet until lightly browned.
Add gravy, peas, milk, mushrooms, salt and pepper.
Bring to boil.
Reduce heat; cover.
Simmer 2 minutes.
Return to full boil.
Stir in rice and pimiento; cover.
Remove from heat.
Let stand 5 minutes.
Fluff with fork.