Prep 20 mins
Cook 40 mins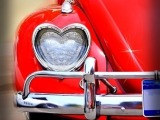 This dish is delish. A very good friend of mine gave me this recipe years ago and I still make it and think of him. His name was Bruce Baird. "Chief Lifeguard, Laguna Beach, CA."
Directions
Preheat oven to 375°.
Bone 3 whole chicken breasts, leave whole or cut in 1/2.
Beat egg with salt and pepper to taste then add 1 teaspoons garlic powder. Set aside.
Combing bread crumbs and 1/2 tsp garlic powder and Parmesan cheese. Set aside.
Dip chicken in egg mixture then roll in bread crumb mixture.
Arrange chicken, single layer, in a large shallow dish.
Melt butter in small saucepan and add 1/2 teaspoons garlic powder, parsley and lemon juice.
Pour 1/2 of the butter over chicken and bake at 375 for 25- 30 minute.
Remove from oven and spread mushrooms all over and pour remaining butter over top.
Return to oven and bake for 5-10 minutes.
Garnish with parsley.
Most Helpful
Wonderful, flavorful and juicy chicken. I bought some whole chicken breasts with ribs on sale the other day and wasn't sure what to do with them. This recipe tasted great and wasn't overpowering. (I invited my mother over who doesn't like strong flavors). I did use Panko breadcrumbs that I seasoned up with some Italian seasonings. Originally I only used the 1/4 lb of butter but ended up adding another 2-3 tbs at the end. Thank you so much.

This was a very tasty and moist chicken that my family really enjoyed. I doubled the chicken, egg and breadcrumbs. Will cut back on the butter next time too. Thanks Queen !

This is delish! I used 1/2 the butter and didn`t miss the rest of it. You can cut the bread crumbs back to 3/4 of a cup for I had plenty. I used the whole lemon and added the zest as well. Very Very good and tender and easy to make!