Nimz1466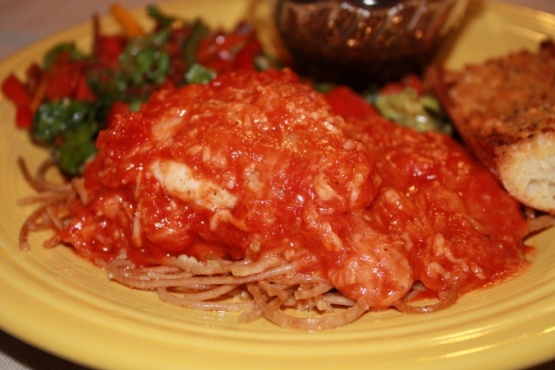 Super easy and uses just 3 ingredients. I don't remember where I got this recipe from.
Preheat oven to 350 degrees Fahrenheit.
Wash chicken and pat dry. Place in baking pan and top with cheese slices.
Pour marinara sauce over chicken; cover pan with foil.
Bake 30 minutes. Remove foil and bake an additional 10 minutes.
Spoon pan juices over chicken and serve.