Chick Pea Chocolate Chip Cookies (Tweaked)
sheafoo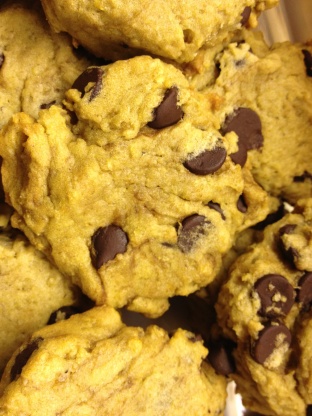 inspired by Deceptively Delicious
Preheat oven to 350 degrees. Prepare baking pan (I prefer using parchment on a cookie sheet)
Mix flour, oats, baking soda and salt in bowl and set aside.
In separate bowll beat brown sugar and butter until smooth.
Beat in eggs and vanilla.
Gently stir in chickpeas and chocolate chips.
Now mix in dry ingredients that were set aside.
Drop by tablespoonful onto baking sheet. Bake 11 to 13 min until golden brown.