3 Reviews
A yummy salad which I enjoyed along with some spaghetti for dinner. I left out the tuna, and used marinated artichokes and scaled it down to serve one. Thanks so much for a delightful salad!

We love Greek Salad and this one is so good.I didn't have any pepperoncini peppers and I added some Feta cheese but followed the rest of the recipe.I made this for PAC. Thank you for sharing. Rita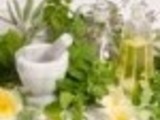 Oooh, this was SUCH a breath of fresh spring air!!! I didn't have any parsley, and I used two green onions for the shallot, and I omitted the pepperonici completely since no one here is into them. But wow--oh wow!! Ymmmm! I ran the green onions (shallot), red wine & vinegar through my little food chopper, rested a bit, then added the olive oil in three little batches, swirled for a second. Poured that over the "salad" and it looked neat with the flecks of green onion in there. The BEST part was the toasted bagel chips we dipped in the juice that accumulated on the bottom of the salad. Definitely a KEEPER!

" Chic" Greek Salad