CIndytc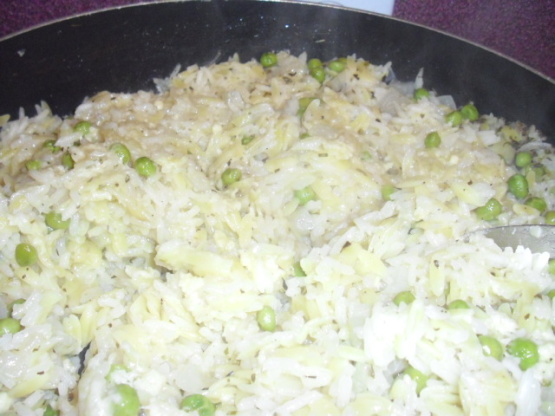 this is what i make when we get tired of rice or pasta- just combine them. i served this with chicken breasts tonite

Wonderful! Easy to make and tasty! I used chicken broth with herbs and used Parmesan-Romano cheese. I also added Rosemary. Served with grilled steak last night. I also threw in some cooked frozen green peas and carrots.
in saute pan melt butter and olive oil on hi.
stir in onions, and saute until light brown.
stir in rice and orzo, coat, and stir until very light brown.
add broth and seasoning, heat to boiling.
cover and simmer for 20 minutes.