Chez Panisse Lamb Stew With Dried Apricots
Prep 1 hr
Cook 1 hr 30 mins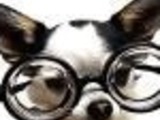 An Alice Waters stew with middle eastern flavors, it's delicious served with plain rice or a simple pilaf.
Directions
Soak the apricots in warm water for an hour or so while you prepare the rest of the stew.
Season the lamb well with salt and pepper.
Heat olive oil in a heavy bottomed pan over medium high heat--enough oil to cover the bottom of the pan.
Add the lamb and brown it on all sides, working in batches if necessary--do not crowd the meat.
Remove the meat to a plate and pour off and discard most of the fat/oil in the pan, leaving just a thin veil of oil.
Add the onions and cook them until soft--about 7 minutes.
Add the lamb back in, stir in the spices and mix well, and cook for another four minutes.
Add enough water to come just to the top of the meat and bring to a boil, skimming any foam that rises to the top.
Turn the heat down to a simmer, cover and cook for half and hour.
Whhile the lamb is cooking, drain the apricots, reserving the liquid.
Chop the apricots coarsely and add them to the lamb.
Now keep the pan partially covered and continue to simmer for about another hour or until the lamb is tender.
Stir occasionally and, if the liquid gets too low, add some of the reserved apricot liquid.
Wen the lamb is tender, skim any fat off the top, taste for salt and adjust seasonings as needed.
Add the rose water (if you like--I do).
Most Helpful
Kate, I admire your patience! I have made this twice & am just reviewing months later...how lame am I? Regardless, this is my favorite beef stew recipe. The flavors are beautiful & complex. YUMYUMYUM. And it's really easy. I served it over rice. Made for NA*ME Tag. Both times. LOL. xoxo Kate!! ps. yes, I said 'beef stew' because I don't eat lamb & made this w/beef. successfully. ;)
In a word, this was sublime. A modern rendition of classic North African cooking where the ingredients join together in a fantastic flavor which is better than the components. Here the onions and apricots melt down into a rich brown sauce that is a mix of sweet with a small peppery hint from the ginger and a smoky hint from the saffron. The sauce is amazing so make sure you have some bread for sopping it all up. Lost track of time and mine cooked about 30 minutes longer than stated. Severed it on top of some steamed couscous and a side of Moroccan beet salad. Don't be alarmed by the length of the directions as it the posting chef's precision and detail in presenting the recipe, not it's difficulty. Thanks Chef Kate.