Cheyenne's Fudgy Dutch Cocoa Brownies & Fudge Icing
PuenteTriana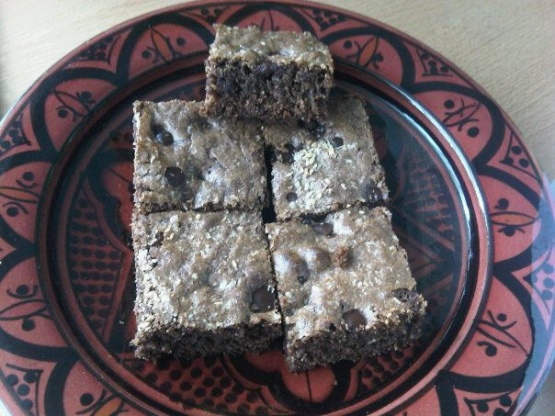 This is a recipe that my 13 year old daughter came up with after trying different recipes over the past month...We all deemed it a "Keeper" in our house and will keep making brownies this way from now on! So simple, and I didn't even have to go to the store to buy any more ingredients! Looks cake-like, but tastes so fudgy and chewy...Really good brownies! P.S. My baby, Cheyenne, took all of the pictures herself while I was at work!!! AWWWW! :)

The best brownies I've EVER had. I didn't use the nuts because I didn't have any, and I just used the unsweetened cocoa powder I had in my pantry instead of the Dutch-processed kind. I've never made from-scratch brownies before, and I'll never make another boxed one again!
Preheat oven to 350 degrees. Grease an 8x8x2-inch glass pan.
In a medium saucepan, melt butter or margarine.
Remove melted butter or margarine from heat, add cocoa, and stir until well blended.
Add sugar and mix well.
Add eggs, one at a time, and beat well.
Stir in vanilla, flour and salt. DO NOT OVERBEAT.
Fold in nuts, if desired.
Spread in prepared glass pan and bake 25 to 30 minutes, or until toothpick inserted in center comes out clean, but sides are not yet hard and crusty.
Cool completely before topping with icing.
FUDGE ICING:.
In a small bowl, beat melted butter, cocoa, corn syrup and vanilla until blended. Add powdered sugar and water, and beat (by hand with a wisk) until spreading consistency.
After spreading icing onto cooled brownies, cool in fridge for at least 45 minutes.