CoffeeB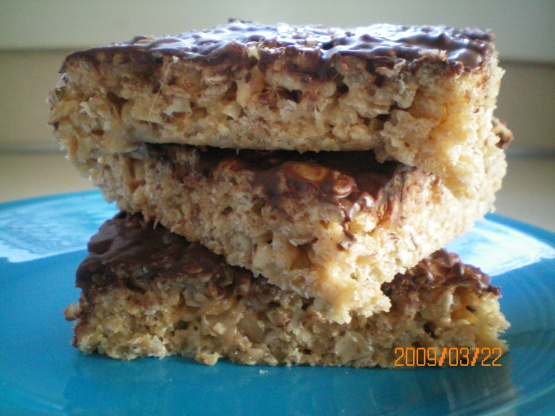 These are nice bars that are a little different from the regular crispy treats. I like the nutty flavor and all the different textures in them. You could very easily frost them with some melted chocolate chips too.
Combine marshmallows, honey, butter, peanut butter, vanilla, and salt together in a medium saucepan. Heat mixture over low heat, stirring constantly.
In a 9x13 baking pan, combine oats, rice cereal, coconut and peanuts. Pour honey mixture over dry ingredients. Mix until thoroughly coated. Pack mixture firmly into pan. Cool and cut.