Jubes
Cut from an old magazine ages ago - the picture of them is very pretty and I thought they would be good for a childrens party.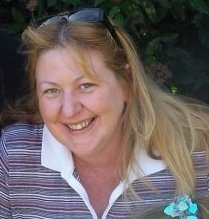 Top Review by Jubes
*Reviewed for Aussie Forum Recipe Tag * My daughters loved these. An easy meringue recipe and they really did look very pretty. My girls chose pink and purple- but the pink was an 'all natural' food colour and didn't turn out very bright. The purple was very dark and they looked fantastic. Photos being posted
Preheat oven to 120C.
Line 2 baking trays with baking paper.
Using electric beater whisk egg whites and salt till soft peaks form.
Gradually add sugar, a spoonful at a time.
Whisk between each addition until combined.
Continue to whisk for 2 minutes until thick and glossy and all sugar dissolved.
Divide mix i half.
Sprinkle 3 or 4 drops food colouring into one batch.
Fold through the mix with metal spoon until colouring is just streaked through mix.
Repeat with second batch and second colour.
Use 2 teaspoons to spoon mix onto tray to form meringues.
Place on oven, reduce temp to 90 C, bake for 1 hour.
Turn off oven and allow meringues to cool in oven.