2Bleu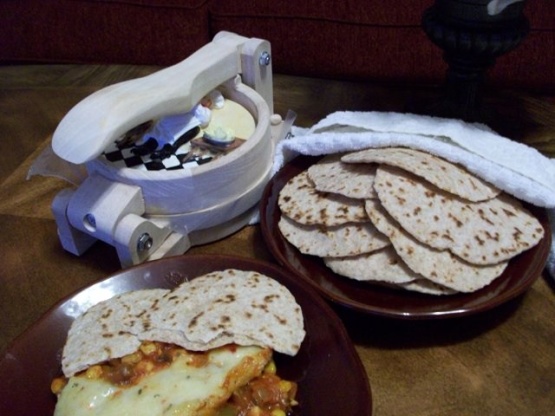 I found this recipe on texascooking.com. I altered it a bit to use half whole wheat, and found the dough too dry, so upped the oil content. I also use a press instead of rolling them out--far easier. These are soft, chewy, and delicious. Perfect for gorditas or fajitas, though we usually just eat them out of hand. I cook mine on my griddle, since it tolerates being heated for a long period with no oil on it. If you like large tortillas, you can divide the dough to fewer balls.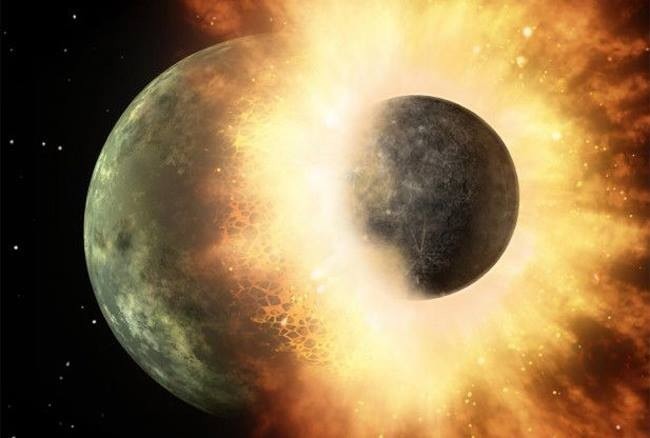 Top Review by 2Bleu
The name says it all. Nice chewy flour tortillas. The directions are spot on and your adjustments were perfect. I have an 6.5" press, so I got a dozen smaller balls. I use a ziploc bag and cut it at the seams to give me 2 squares. I then use one for the top of the press, the other for the bottom and it works great (no oiling, no cleanup). Served with chicken tamale' pie. Thanks for sharing a great recipe. :)
1. Stir together flours and baking powder.
2. In another bowl, combine salt, oil, and milk and give it a good whisk.
3. Gradually add the milk mixture to the flour and mix into a nonsticky dough. (This will be much tougher to do by hand, rather than a mixer. You'll need to combine, then knead vigorously.).
4. Divide dough into 6 balls of equal size, cover, and let rest 20 minutes. (The dough won't rise, it just needs to rest to activate the gluten.).
5. Spritz your tortilla press with cooking spray and press each ball flat. (You can roll them out too, but you'll really need to flour your surface and it's far easier to use a press.).
6. Transfer the tortilla to a hot, dry skillet or griddle. Let cook 30 seconds to a minute, flip it, and cook the other side 30 seconds to a minute.