Chewy Cranberry Chips Cookies
Rita1652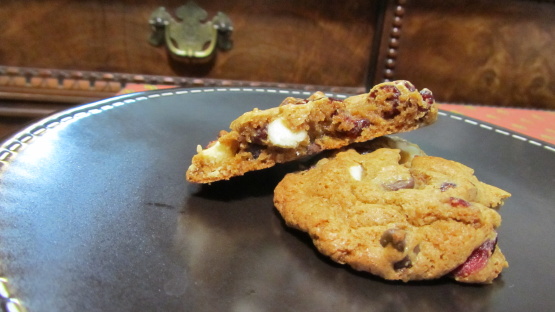 Cookie Exchange time! Or wrap the whole bunch on a beautiful festive platter and wrap with a cellophane and a gorgeous ribbon for Christmas giving. OK stash a couple because these are too good not to save a couple for yourself. These are delicious, so sweet, oh chewy, yes yumminess.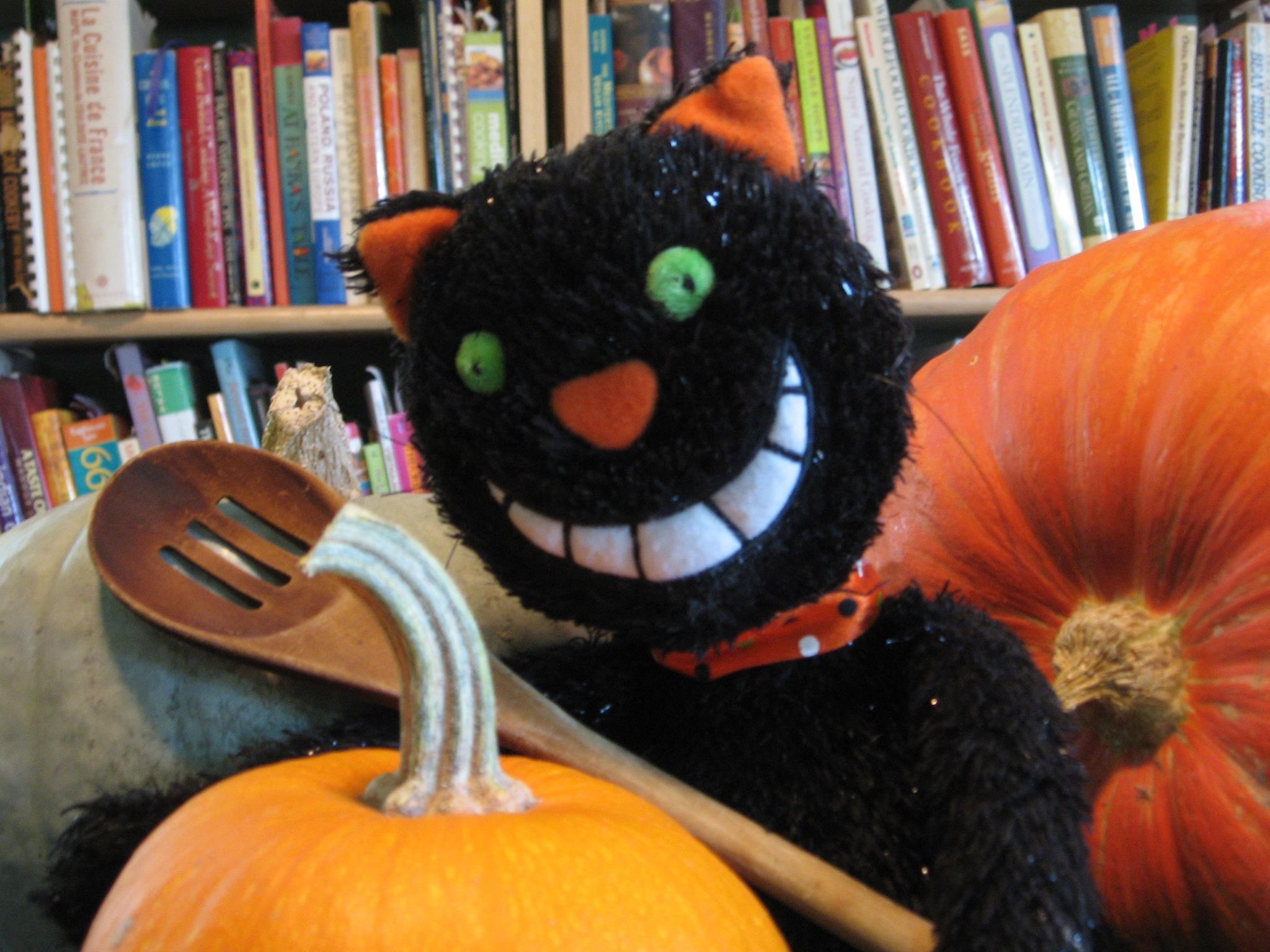 Great soft festive cookie. These didn't turn out chewy for me but were tall and soft. I wonder if the baking soda were omitted or if they were flattened on the baking sheet, if they would be flatter and chewier. For people who have never browned butter, the directions could have been more detailed: I start it out on low heat and turn it up to medium after about 5 minutes...around 10 minutes it will foam up and will start browning soon after that...be ready to remove it from the heat as soon as it starts browning so it doesn't burn. I used regular butter so used half the salt. I used white flour, ground nutmeg, 1/2 cup dried cranberries and white chocolate chips because I couldn't find vanilla ones. I added the orange zest when I added the sugars. I used the optional crystallized ginger but think they would have been better without it. I fit 12 cookies each on two large cookie sheets and reversed them on the racks half way through cooking. They baked for 13 minutes. They browned a little too much on the bottom. Overall, these were attractive tasty cookies that lasted a long time so would be great for a baked gift. Good luck in the contest!
Preheat oven to 375 degrees.
Heat butter in a pan till lightly browned and has a nutty fragrance.
Whisk in cheese and sugars and salt. Let sit while stirring flour, baking soda, nutmeg and ginger together. Give a stir to the butter mixture let sit again while placing parchment paper on three large cookie sheet pans. FYI Letting the sugars sit in the butter/ cheese mixture helps dissolve the sugars, making a delicious chewy cookie.
Whisk in whole egg, yolk and vanilla.
Stir in the flour mixture to combine then stir in the chips, orange zest and cranberries. And optional candied ginger if you like.
Place 8 cookies per sheet pan.
Bake 12-14 minutes.
Remove from oven and let rest 1-2 minutes.
Remove and let cool on wire racks.