daity412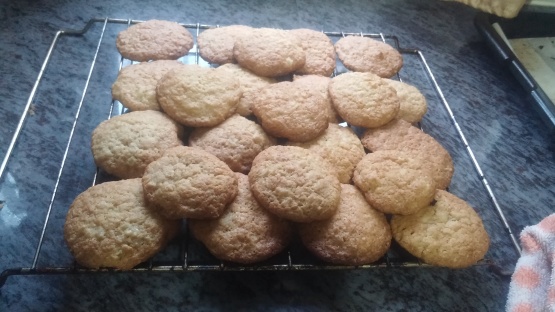 These cookies are so chewy and delicious! Margarine or real butter work well but the real butter I think gives it that extra flavor:) The key is to under bake them. I usually take them out once they're semi golden and put them on a cooling rack immediately. Easy to make!

very good cookies. they came together very fast and i baked them for 9 minutes. i thought they were still raw but once they cooled they were perfect.
-Preheat oven to 350.
-In a separate bowl, mix together flour, baking soda, salt and set aside.
-In a separate bowl cream butter and sugars together.
-Add the egg and mix well.
-Combine the flour mixture with the sugar mixture.
-Add coconut and vanilla.
Bake for 8-10,
Times may vary due to different ovens.