Cherry Tomatoes Persillade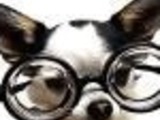 A bistro staple, this dish can also be made with full-sized tomatoes or with Roma tomatoes. You can vary this by adding basil and or mint or other herbs.
Directions
Heat the oven to 325 degrees.
Halve the tomatoes and squeeze out the seeds, and place them cut-side up in a 9-by-9-inch glass baking dish.
Sprinkle the salt and olive oil over them and bake for 1 1/2 to 2 hours, until they're a little caramelized around the edges and slightly shriveled.
Mince the parsley and the garlic together on a cutting board until very fine to make the persillade; set aside.
When the tomatoes are done, take them out of the oven, sprinkle the persillade over them and return them to the oven for a few minutes, which will cook the garlic a little without compromising the freshness of the parsley.
Serve immediately or later at room temperature.
Reviews
Most Helpful
This was made today to go along with Italian Style Bacon & Eggs and these little gems were marvelous. I had the little grape tomatoes and they worked perfectly. This recipe really gets all of the flavor that the tomatoes have to offer. I served them quite warm and they were simply scrumptious.

Just perfect, Chef Kate! I used standard cherry tomatoes but I think
a variety of heirlooms toms would be a good try, too! Coarse French gray salt
for standard sea salt. This mixture was delicious on everything! I cheated
and used the mini-food processor to finely mince the garlic and flat leaf parsley.
Other than that, stayed true to the recipe. We could have made a meal on this alone.
Thanks for posting! Reviewed for Veg Tag/June.

Made this as an appetizer for our dinner group's French-themed menu a few weeks ago. They only took about 45 minutes in the oven to get caramelized/shriveled. I served it with crostini and everyone loved them. I'll definitely be making these again!