Cherry Tomato Mozzarella Saute
2Bleu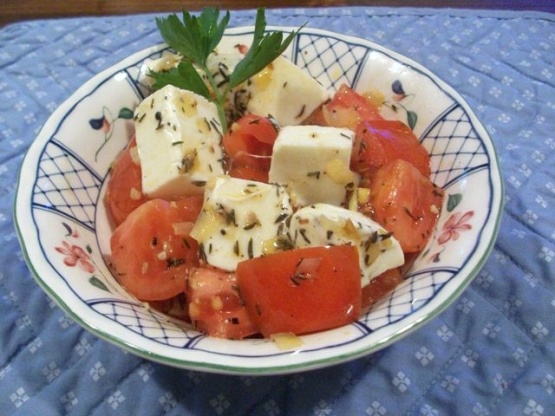 I love the fresh mozzarella cubes in this flavorful warm side dish. Great in the summer. Recipe is from Taste of Home.

Excellent, great way to use up a bumper crop of cherry tomatoes! Very quick to put together. Served with fried chicken & mac & cheese for a delicious summer dinner. Thanks for sharing.
In large skillet, saute the shallots, garlic and thyme in oil until tender.
Add the tomatoes, salt and pepper; heat through.
Remove from the heat; stir in cheese.