bjames84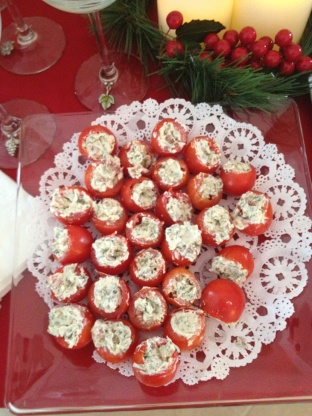 We make a similar recipe for hors d'oeuvres. Don't discard the pulp though! Put it in the freezer and use it later for tomato sauce.
Cut a thin slice of the top of each tomato. Scoop out and discard pulp.
Invert the tomatoes on a paper towel to drain. Meanwhile, combine remaining ingredients in a small bowl.
Spoon into tomatoes.
Refrigerate until serving.