Cherry Tomato Avocado Salad
Parsley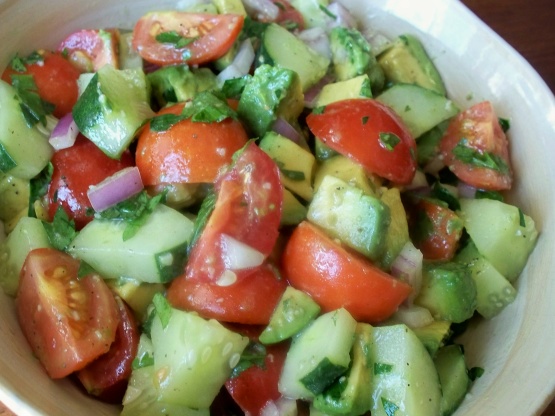 This is a great way to use up some of your last of summer vegetables. It is refreshing and light!

This was very good. I have made a similiar dish with no avocado with a balsamic based dressing. This helped me use up some fresh cilantro and avocados that the neighborhood kids were selling. I couldn't pass up buy some at .50 each. ;)
Gently toss ingredients together and serve on a bed of fresh Bibb lettuce.