Cherry Strawberry Preserves for the Bread Machine (Abm)
petlover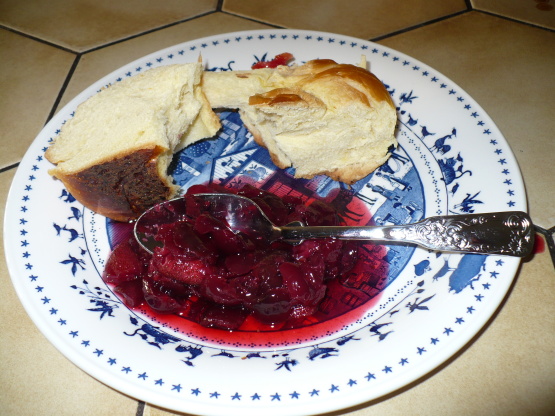 I usually buy lots of fruit and sometimes the fruit goes past its prime- or you can use the freshest fruit--These preserves come out amazing ! I have a 2 pound bread maker with a jam cycle- This recipe is not too sweet-- i like the preserves with plain greek yogurt !
Wash fruit.
Remove stems fro strawberries and cut up into large chunks.
Remove pits from cherries and cut cherries into halves.
Crush fruit- now you should have about 2 cups of fruit total ( once crushed.).
Place everything into the breadmaker - JAM CYCLE.
When cycle is finished, pour immediately into glass container (covered) . and place into refridgerator. Note that the jam comes out runny but eith thicken up as it cools.
Store in refridgerator.