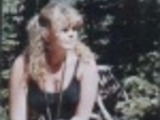 Serve over ice cream, top a cheese cake or a meat dish such as pork
3⁄4 cup sugar
2 teaspoons cornstarch
1 dash salt
1⁄3 cup water
4 cups fresh tart red cherries or 4 cups frozen unsweetened tart red cherries, pitted
Directions
Combine sugar, cornstarch and salt in a saucepan.
Stir in water.
Add the cherries and cook until thick and bubbly.
Most Helpful
Delicious on cheesecake with friends last night! Added some extra cornstarch to thicken it more. It was a hit!

It had an overall good taste but I can't give it 5 stars because no matter how long I let it cook it got bubbly but never thick at all.

Used Splenda, thickened with Guar Gum, and added a tsp of Almond Extract. Was the hit of the pork roast.