Prep 10 mins
Cook 30 mins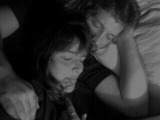 Directions
Preheat oven to 375 degrees. Combine the fruit in a bowl with the sugar, cinnamon and orange liquor and pour into a 9x13 inch or 4 quart casserole dish.
In a mixing bowl combine the flour, sugar, baking powder, and salt.
After the dry ingredients are thoroughly blended, add the buttermilk, 1/2 cup heavy cream, and cold butter in quick succession, combining only briefly, to leave the mixture as lumpy as possible.
Pour dough onto a lightly floured board and flatten gently with a rolling pin into a shape approximately 1-inch thick and just large enough to cover the top of the fruit in the dish completely.
Place dough over fruit and seal edges so that the fruit is enclosed. Make 1 or two vent holes depending on the size pan used.
Brush the dough with melted butter, and sprinkle the top with sugar. Bake for 30 minutes, or until the pastry top is nicely browned.
Most Helpful
The filling was delicious, but I did have issues with the crust. It wasn't nearly as flaky as I would like, though that is likely an issue more with the chef than the recipe.

I give this 5 stars for flavor. But I only give the chef, myself, 2 stars. I don't know what I did wrong but it had to be chef error. My dough turned out perfect and it had a great flavor and so did the peaches and cherries. The only problem I had, was all the liquid. My filling didn't thicken at all and it was just a liquid. I did use canned peaches, drained and maybe that was a lot of the problem. I am going to try this again and fix it with fresh peaches. Thanks so much for sharing. Made for Adopt a Tag II.

Even tho I didn't try any (not a cherry (the actual fruit) fan) the men liked this a lot. I didn't know if seeing the peaches would make them not try it so I used peach preserves instead and an extra 1/2 lb of cherries. Last minute the men decided they wanted a pie so I used the cobbler topping on an apple cobbler that was for me and I thought that was really good. I think I might prefer a peach cobbler with cherry preserves next time so I can try some.